Going Above and Beyond for You and Your Pet
Hospitalization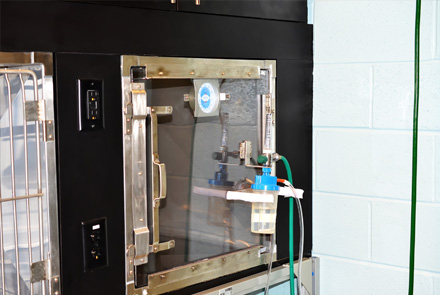 At South Forsyth Animal Hospital we understand how unsettling it is when a member of your family is ill. In addition to diagnosing and treating your pet, we want to alleviate as much of your stress and worry as we can along the way. Our doctors and veterinary staff will take the time to listen to your concerns and explain all problems and treatment options.
There are, unfortunately, times when when a pet requires more intensive treatment than can be given at home. For these situations we have an Intensive Care Unit fully equipped with oxygen, EKG, pulse oximetry, blood pressure monitoring, IV fluid pumps and blood glucometry. Each patient is closely monitored and cared for by an experienced veterinary technician, and our nurses give not only excellent medical care, but lots of TLC, too!
In-House Pharmacy
As the prescribing veterinarian for your pet's medications, we can ensure a direct link between the exam room and our pharmacy. This means your pet will receive the right medication, at the right dose, in the right form as quickly as possible. We will also be able to easily guide you on the medication's use and monitor its effectiveness. You can also feel confident all the medications we dispense were obtained from safe, reliable sources and stored under the right conditions.
We maintain a complete inventory of pharmaceuticals, vitamins, shampoos, flea and tick control products, and Heartworm preventatives to meet your pet's needs. We also carry a full line of prescription diets. If your pet requires a prescription diet we do not carry, we can easily order it for you.
Ensuring you have convenient and timely access to competitively priced medications is an important aspect of our veterinary practice.
Refills are easy, too. Simply give us a call or click here to contact us through our ePetHealth portal. Please allow 24 hours for us to process your refill.
Microchipping
A lost pet is a frightening situation with often devastating consequences. Studies have shown more than 10 million pets get lost each year and approximately 90% of those found would not have been returned to their owners without some form of permanent lost pet identification.
This is why the team at South Forsyth Animal Hospital considers microchip pet IDs a fundamental way to protect your pet and an important part of responsible pet ownership. We use the HomeAgain microchip system. Each microchip registers the animal with a unique identification number, which is filed in a database with your contact information. The contact information can be updated any time, and it is important to remember to do so whenever your information changes. If your pet is lost, the microchip can be scanned by animal control officers, at shelters, and at veterinary hospitals in the U.S. and in many foreign countries.
HomeAgain membership offers additional benefits such as proactive pet recovery and free access to ASPCA Poison Control. HomeAgain also comes with a number of services useful to pet owners such as their National Pet Recovery Database, Lost Pet Specialists, Rapid Lost Pet Alerts, Lost Pet Medical Insurance, Travel Assistance for Found Pets, and more.
This safe, reliable and permanent pet identification takes less than 10 seconds to implant and can save you and your pet days, weeks or more of fear and anguish.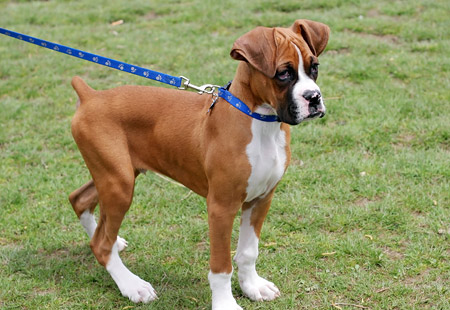 Behavior Counseling
Even with the right training and lots of attention and love, your dog or cat can develop bad habits or unwanted behaviors. Please don't make the mistake of believing you and your family must live with these problems or worse, consider giving up your pet.
South Forsyth Animal Hospital offers behavior counseling for many of your pet's problems, including inappropriate urination or defecation, nipping and biting, separation anxiety, inappropriate chewing and barking, and introduction of new pets into the household.
Causes of behavior problems can be environmental, such as a schedule change or introduction of a new baby or pet. Behavioral issues can also be learned, as a result of unintentional positive reinforcement or genetic. Furthermore, any painful disease or condition, or degenerative changes associated with aging, can cause or contribute to behavior problems.
For example, a pet that is fearful of children may become more reactive, irritable, and aggressive as conditions such as dental problems, arthritis, or an infection make him or her more uncomfortable or less mobile. Addressing the underlying medical problem or providing pain relief, along with behavior modification techniques, can often resolve some of these problems.
Our assessment begins with your pet's clinical history and a thorough medical examination. Before beginning behavior therapy, any diagnosed medical problems will be treated. If our veterinarians and technical veterinary staff members cannot help with your pet's behavior problem, we can refer you to a board-certified animal behavior specialist.
Beginner puppy obedience classes, led by professional trainers in the area, are offered at the hospital on a regular basis.
Health Certificates
Dogs and cats require written health certificates for interstate or international travel. Both Dr. O'Neal and Dr. Hillier maintain accreditation through the USDA in order to provide this service for your pets. Completing an international health certificate can be a very complex process depending on the destination. Up to six months of laboratory tests and paperwork may be involved before your pet can travel. Because of the extent of research and paperwork involved, we do require an initial office visit to discuss the timeline, and up-front payment for the paperwork.
DNA Testing
South Forsyth Animal Hospital offers the Wisdom Panel test. This test is the most comprehensive DNA-based mixed breed test for dogs. The test identifies more than 250 breeds, types and varieties, including almost all those recognized by the American Kennel Club (AKC). The test will help to answer one of pet owners' most frequent questions: "What breeds are in my dog?"
Knowing more about a dog's breeds make-up may help owners work with their vets to develop optimal care and wellness plans for their pets based on their specific breed mixes. Veterinarians are key to interpreting the results and helping owners make the most of this breed knowledge.
Go to Wisdom Panel's website, www.wisdompanel.com, for more information.